How to Convert AutoCAD Drawings into PDF Files - AutoCAD Tutorial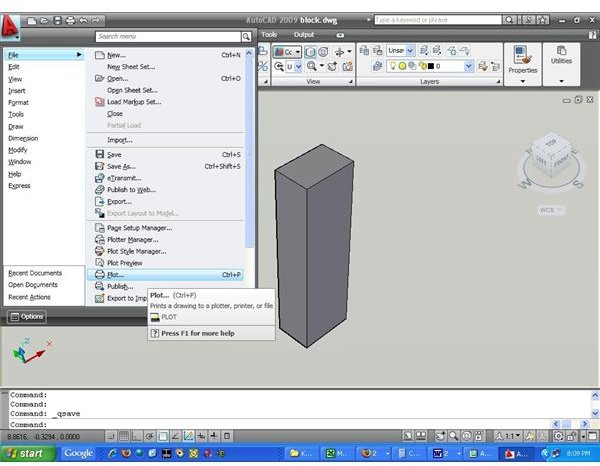 Many times you need to convert AutoCAD drawings to PDF files. especially for communicating your drawings to people who don't have AutoCAD installed in their local machine. The following nine steps will demonstrate the procedure of converting AutoCAD to PDF:
Step-1
You should have Acrobat Professional installed in your machine apart from AutoCAD. Please not that the free Acrobat Reader will not serve the purpose.
Step-2
Open or create the AutoCAD drawing that you want to convert to PDF file. Let's say we need to convert the drawing "block.dwg" into PDF.
Step-3
Next, Go to Menu Browser>File>Plot like below:
Alternatively, you can just press Ctrl+P.
Step-4
Now, you will get the plot window open, like below: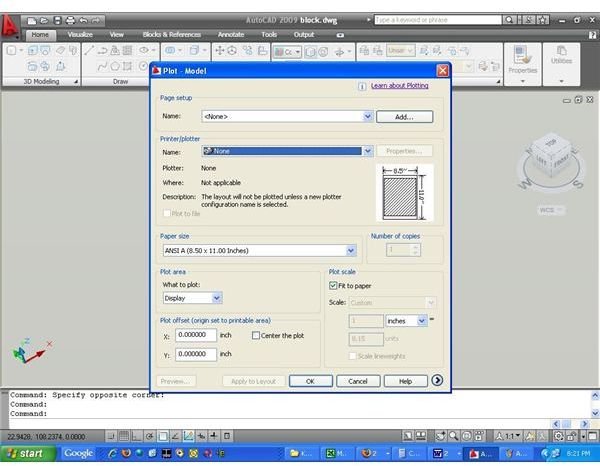 Step-5
Next, you have to change the plotter to Adobe PDF like below: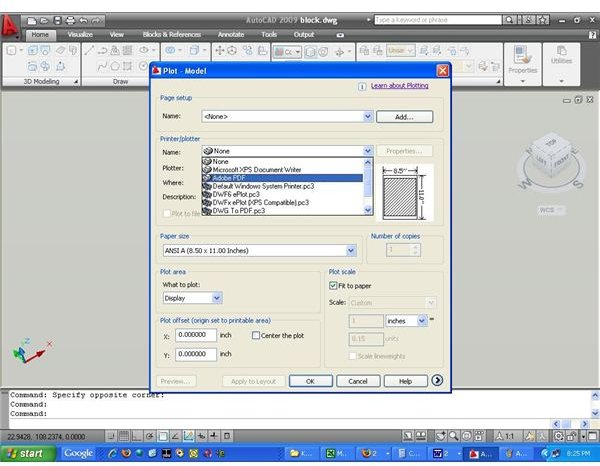 Note that, if Adobe PDF Professional is not installed in your machine then you will not be able to see the "Adobe PDF" in the plotter list.
Step-6
Next, you have to choose the correct paper size from the "Paper size" section of the "Plot" window. We have chosen "A4" as below: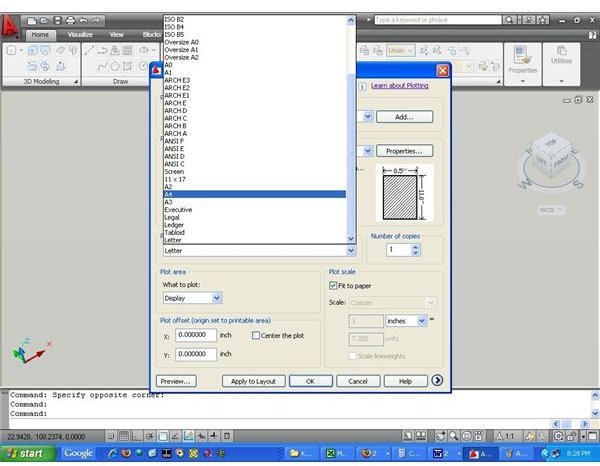 Step-7
Change the "Plot area" option to "Window" as below: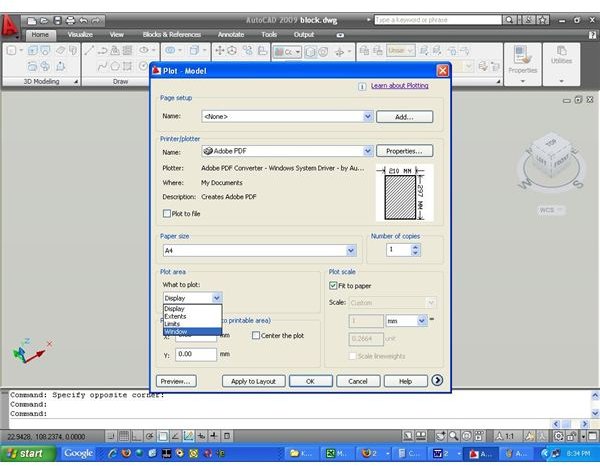 Step-8
Once you change the "Plot Area" option to "Window," the "Plot" window will disappear temporarily and the selection cursor will appear. You have to select the portion of the window that you want to print. See below, we have selected only the block: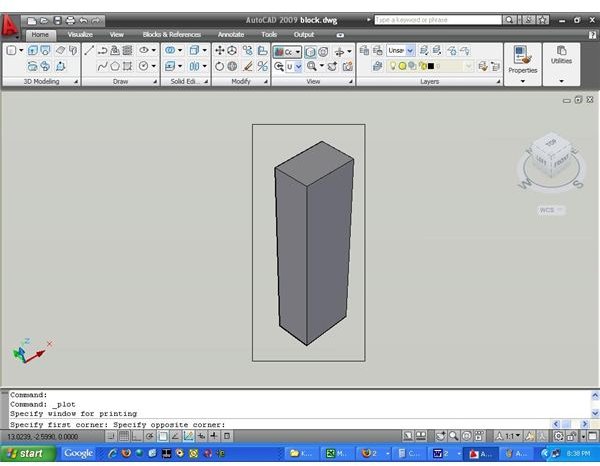 Step-9
Check the "Center the plot" option and click "Ok". It will ask the location for saving the generated PDF file. Give the suitable location and that's all. Once the PDF file creation is finished, the PDF will open up automatically. Alternatively, you can open the PDF file from the saved location.
Conclusion
PDF format is the most widely used format in industry for communicating CAD drawings, be it the AutoCAD or 3D CAD. So, as a design engineer you must know how to How to Convert AutoCAD Drawings into PDF Files. The procedure described in this AutoCAD tutorial can be used with slight modification for creating PDF from other packages also.
Related Reading
How to Manage your favorite RSS Feeds Using AutoCAD 2009