Introduction
Indian seafarers are one of the most sought after seafarers in the world, because of their knowledge and hardworking abilities. Another very important factor which works in their favour is that they are available at relatively lower costs as compared to their western counterparts. Despite this high level of demand in the maritime sector, there are quite a few areas where Indian seafarers are observed to be lacking. These areas are related to the deficiency of a particular type of technical knowledge, that Indian seafarers are in dearth of.
This dearth of technical traits can be contributed to the lack of specialized technological training facilities that are not available at most of the Indian maritime institutes, mainly because of the expensive training instruments. Hence a large percentage of students go to leading training institutes such as the South Shields Marine College, UK and several other colleges across the globe. In order to fill this void, Indian maritime university was established on 31 December 2008, at Chennai, India.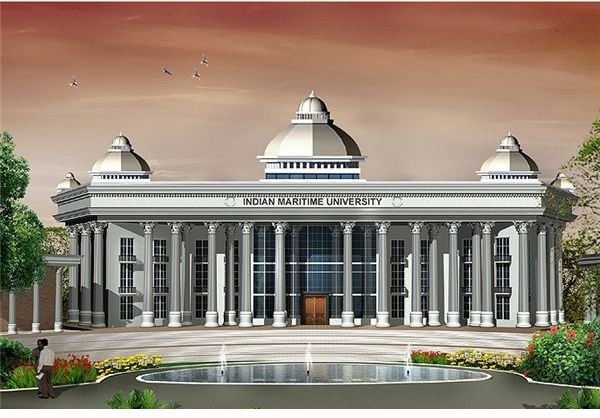 Indian Maritime University
Indian Maritime University (IMU) is the first maritime central university established by the Indian ministry of shipping, through an act of parliament. It has been established with the sole aim of providing world class marine training which will further help the seafarers to compete at a global platform in order to increase their proportion among global seafarers, beyond 6%.
Till 2008, the Indian marine education system was under the control of Directorate General of shipping(DGS) . Some of these prominent institutes include
T.S Chanakya
Lal Bahadur Shastri College of Advanced Maritime Studies and Research
Marine Engineering and Research Institute ( Mumbai and Kolkata)
National Maritime Academy, Chennai
National Ship Design and Research Center , Visakhapatnam
Indian Institute of Port management, Kolkata
All of above governmental institutes, including other 120 private institutes which were controlled by Directorate General Of Shipping, will now be controlled by Indian Maritime University.
Special Features
Some of the other newly introduced, interesting features of IMU are :
It would be set up like the World Maritime University of Sweden, which was established by International Maritime Organization (IMO) in 1983
The university will have regional centers in all the metros of India and also in the city of Visakhapatnam.
The university spans over an area of approximately 106 acres in the south region of Chennai
The total cost of building the university was Rs 245 Crore or approximately US$ 60 Million
P. Vijayan, Director, National Maritime Academy in Chennai,is first Vice-Chancellor of the IMU.
It has in total eight departments including port management, nautical science, marine law and inland water transport management.
Affiliation
All the departments of IMU will be offering degree, post graduate and research programs.
IMU has brought a change, by affiliating with few of the top class marine universities of the world. Following are the universities and colleges which have been affiliated for:
Port management – Dalian Maritime University, China
MBA in International Transportation and Logistics Management – Shanghai Maritime University, China and Institute of Transport and Maritime Management, Antwerp.
Maritime Law – International Maritime Law Institute, Malta. An establishment of IMO
Degree course in Dredging – Delft University of Technology, Netherlands.
Apart from this, it has also tied up with Indian Institute Of Management ( A pioneer management institute) for MBA in maritime management .
A National Maritime Complex (NMC), is also being planned near IMU. Stretched over an area of 194 acres, NMC will have maritime art gallery, maritime museum, marine aquarium and marine food court and other activities related to maritime industry.
Image Credits
https://www.nipm.tn.nic.in/Default.htm