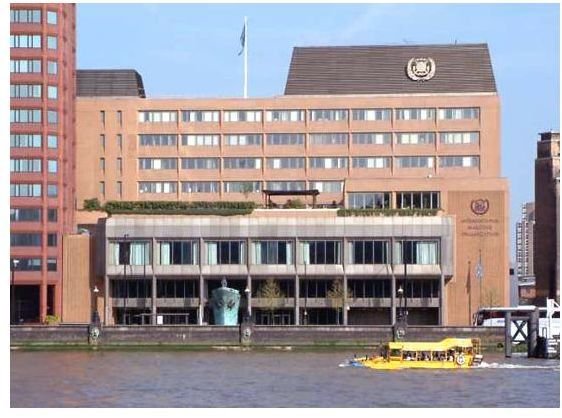 What does IMO mean?
An industry that looks after 90% of the global trade definitely requires a highly disciplined and an organized managing body. A ship of a particular country throughout its whole life span moves from one jurisdiction to another. This means that it has to run under the rules
of different countries. This is quite unfeasible keeping in mind, the amount of business a ship is involved with. Keeping this problem in mind, IMO(international Maritime organization) was formed under the name of Inter-governmental Maritime consultative organization(IMCO) in 1948 in Geneva. Later on in 1982 the name was changed to IMO. The IMO, has its headquarters in London. The main aim of IMO is to make a regulating body of international standards that governs and manages the shipping industry.
It all started after the incident of The Titanic drowning in 1912. A need arose to increase the safety of life at sea, and also to overhaul the Maritime safety system. Since then, IMO has made dedicated efforts to increase maritime security by bringing in a regulatory framework which included areas such as Maritime safety, marine law, marine pollution, environmental concerns, technical standards of ships, and efficient manning.
The IMO has around 168 countries as its members and is considered as a specialized agency of the United Nations.
History
Standardized rules were made since 19th-century for making an international body but were hardly into practice. Though several countries proposed for an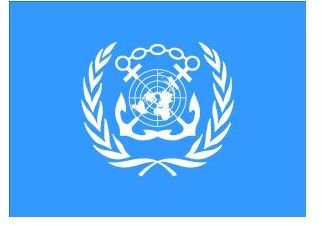 international standardised law for shipping industry, nothing was put into practice till the establishment of United Nations(UN). The first IMO convention took place in 1914 following the Titanic disaster and resulted in the formation of the first regulation named SOLAS, Safety Of Life At Sea.
Many regulations were made under IMCO, the chief among them were OILPOL in 1954 for prevention of pollution by oil at sea, safety of life at sea(SOLAS) and International Ship and Port Facility Security Code(ISPS). Apart from these, IMO made regulations concerning matters such as international maritime traffic, transportation of dangerous goods and rules related to ship load lines and tonnage.
Dealing with new problems
Though IMO's main concern is marine safety, it is presently dealing with a more grave and gruesome problem of Marine Pollution. Since last few decades the transportation of oil through sea has increased tremendously. Incident such as the one in 1967, famously known as the Torrey Canyon disaster which spilled 1,20,000 tons of oil into the sea and created havoc in the Marine as well as coastal areas. It was after such incidents that a need arose to design measures to prevent such accidents and to minimize the consequences. Pertaining to this issue, MARPOL, an international convention for prevention of pollution at sea from ships was formed. The convention regulates pollution not only by oil but also by chemicals, sewage, garbage, goods in packaged form and also air pollution.
IMO has also helped increasing the communication system on the ship. International mobile satellite organization(IMSO) was established to improve ship to shore communication and rescue systems. To increase the ship's safety and to caution them regarding the weather conditions Global Maritime Distress and Safety System(GMDSS) was established in 1988. With this system, a ship in distress is assured assistance even if the crew members didn't get a chance to send a distress signal ,as a signal is sent automatically.
The best way to prevent accidents at sea is to train and upgrade the seafarers with adequate knowledge and advanced Technology. An international convention on standards of training, certification, and watch keeping of seafarers was established for this purpose. Learning from the recent incidents of Marine piracy, IMO has decided to increase the protection of seafarers against Pirates and terrorists. It will be revising the International Ship and Port Facility Security(ISPS) Code, which was established in July 2004, for this purpose. Under this act, the ship and the ports that are involved in international trade will be provided with high-security and strict security procedures will be maintained to provide utmost safety and protection.
Apart from this, IMO has continuously adopted and upgraded its various amendments to provide a comprehensive body of international conventions so as to increase the efficiency and quality of the shipping industry. It makes an extra effort to see that lives at sea are not put to risk under any circumstances and also to prevent activities that pollute the marine environment.
References
The International Maritime Organization by Mankabady Samir (1986)
Current Maritime Issues and The International Maritime Organization by Nordquist, Myron H. and John Morton Moore. (1999).
International maritime Organization Website
Image Credits:
https://media-2.web.britannica.com/eb-media/70/118170-004-C85DDF5E.jpg