Introduction and Brief History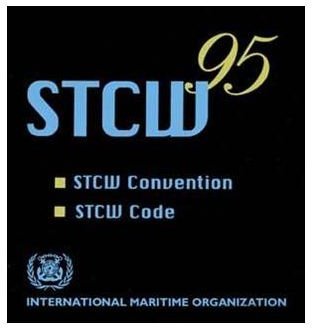 IMO's main concern has always been safety of life at sea. And the best way to tackle this concern was to train the seafarers in the best possible way so as to minimize the number of accidents caused by human error. STCW [Standards of Training, Certification and Watch Keeping for Seafarers], was established in 1978 with a view to set international qualification standards for seagoing personnel. Though it was drafted in 1978, it didn't have much impact at the global level as government of each country used a follow its own rules. Due to this there was a varied difference in the procedures and standards followed by different countries for recruiting seafarers, which led to an increase in the accidents at sea. United States was the first country that started putting the amendments into practice, mainly for its coast guards.
In 1995, US Coast Guard approached The International Maritime Organization with the proposal to amend the convention of STCW. IMO wouldn't have considered this proposal had M/V Aegean Sea wouldn't have grounded on the rocks near the Spanish port of La Corunna . Following this incident, IMO not only formed a special committee named Maritime safety committee [MSC] but also decided to review the 1978 STCW convention. A meeting was held at the IMO's headquarters in London for the decision on reviewing the STCW. conventions that later entered into force in February 1997.
STCW has been accepted widely by almost all the countries that has faced problems due to difference in each country's laws. Today it has more than 135 parties representing approximately 97 percent of the world tonnage.
Amendments and Requirements
IMO reviewed many case studies and came to the conclusion that human error had been the result for many major accidents taken place at sea. This also led IMO to propel itself for a comprehensive revision of the 1978 STCW convention in order to establish the highest standard of competency in order to tackle the problem of human error as the main contributor towards marine casualties. It did this by analyzing the common practices and behavior patters of the ship personnel, that resulted into errors. IMO decided to reduce the degree of human errors by providing adequate training and shipboard practices to the seafarers.
A comprehensive list of various certified "familiarization and safety trainings" was prepared. Courses such as basic and advance fire fighting, elementary first aid, personal survival techniques and personal safety and social responsibilities were included. These courses prepared the seafarers to face the possible hazards on the ships and also ways to tackle them. The courses also include ways to face an emergency situation involving fire and its consequences and also ways to fight it.
STCW also keeps a track of the training procedure by continuously monitoring the assessment activities to maintain a quality standard system which not only enhances the skills of the seafarers but also of the instructors involved.
Apart from certification and training.
STCW doesn't only have amendments regarding training of seafarers but also in other significant areas of the maritime sector.
Few of the main activities it does is to enhance the human activities related to port state control for a smoother and efficient working environment when the ship is not at its home port. It maintains a quality standard system, which not only monitors the training and certification activities of seafarers but also maintains a record for the needed up gradation of standards and amendments and send it to IMO on regular basis.
It also keeps a check at the number of hours seafarers work at sea and make sure that they get adequate rest hours. Apart from that it keeps a close watch on the parties that are assigned to provide competency training and STCW certifications to make sure that they are abiding by the standards and are not getting involved in any mal practices.
References
Information Related to STCW on IMO website
image credit:
https://www.wmcw.at/new/nautik/Stcw_Logo.jpg