Yatch World - Types of Ships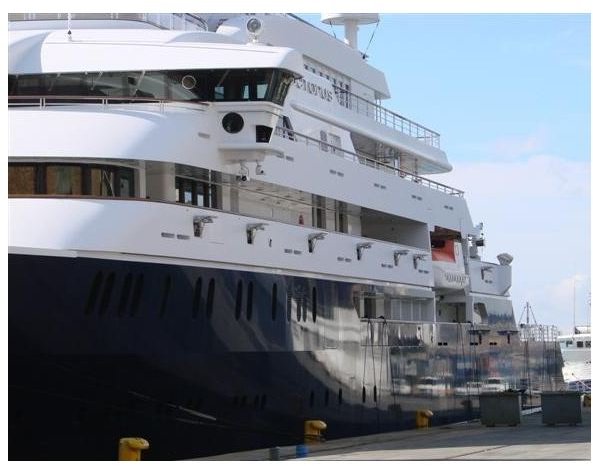 Introduction
We learnt about big sized ships including bulk carriers, container carriers, Roll On Roll Off Ships, Reefer ships, Tankers, [Dynamic Position Vessels](https://www.brighthubengineering.com/naval-architecture/13218-what-are-dynamic-positioning-vessels-and what-are-they-used-for/), FPSOs & passenger ships including the biggest cruise liner of the world in our articles. Now we will learn about a mini version of a cruise liner namely a yacht. To explain in crude terms you can imagine that a yacht is to a cruise liner as a luxury car is to a luxury bus. Of course yachts are not solely for recreation but also come under sailing yachts as well. If you want to see an excellent simulation of a yatch game, you can read this article about ship simulator software reviews.
The Yatch World
Yachts come in various sizes and are used for different purposes. Sailing yachts are mainly dependent on wind for their movement thought they might have a small combustion engine to be used as and when required. They normally operate in shallow waters. Motor yachts and luxury yachts have more elaborate arrangements for motive power and control and more recreational facilities as well. Another type of yachts known as racing yachts are used for professional or amateur racing competitions even though they are not as fast as the F1 Powerboats.
Most of the yachts irrespective of their size and type do have certain basic equipment which is required for navigation and communication purposes and this includes equipment such as GPS systems, radar, auto-pilot and so forth. The cost of building or owning a yacht obviously rises with the size, amenities, equipment and other accessories which are present on board.
The Largest Luxury Yacht
At the time of writing this article the largest private luxury yacht in the world is being built in Hamburg in Germany and goes by the name of M/Y Eclipse. Needless to say only super-rich people can afford such yachts, so it belongs to the Russian billionaire Roman Abramovich. Having a gigantic size of nearly 500+ feet in length it is scheduled to be delivered towards the end of the year 2008 to its owner though many technical and other details are not available publicly about the yacht. But you can easily imagine that the dimensions of this yacht are comparable to a smaller sized full fledged ship. You can also see the picture of another great luxury yacht which has the name of M/Y Octopus (don't ask me the reason for this name, may be the person was inspired by Mr Bond of Octopussy)
The Earthrace
Another yacht worth mentioning in this article goes by the name of Earthrace and it is a very peculiar shaped yacht designed to run on biofuel which is derived from natural sources. It also created history when it broke the world record of circumnavigating the globe in nearly 61 days running of biofuel and encountering and overcoming several challenges during its voyage.