Ferry Boat Design - Types of ships: What is a Ferry boat?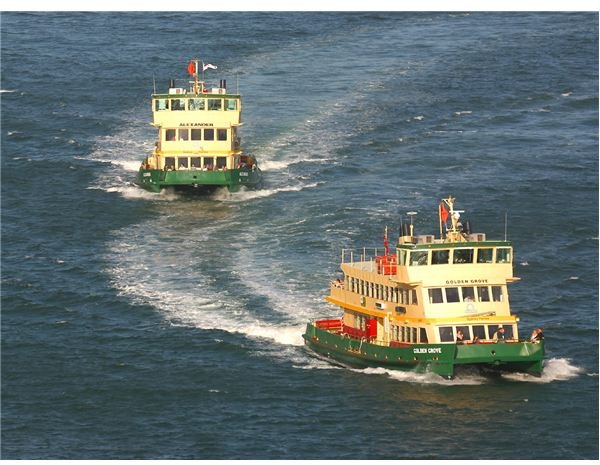 Introduction
Ferry is a type of boat or a ship, generally used for transporting passengers or goods from one shore to another of smaller water bodies, generally rivers or creeks. Ferries have been a part of public transport system of many countries having water bodies as an integral part of their geographical location. Ferry generally provides transit facilities to commuters and travelers, reducing capital costs involved in constructing and maintaining bridges.
In places like Venice, ferries have substituted conventional means of transport that are generally seen in cities. They are also used for recreational facilities, sightseeing and fishing. Ferries are also a kind of miniature Ro-Ro Ships, carrying vehicles across water bodies.
Some smaller ships that sail for larger distances are also called ferries mainly because they carry both passengers and vehicles and also because the route is comparatively smaller than that of a conventional passenger ship.
Apart from this, ferries are used for various other purposes depending on the requirement.
Ferry Boat Design
Ferries are generally smaller in sizes in order to prevent any kind of ordeals related to confined waters and narrow water channels. The design and size of a ferry depend on the length of the route, number of vehicles and passengers, required speed and water condition. Ferries are preferred over conventional means of transport in many countries as they are economic, consume less fuel as compared to cars, prevent the ordeals of traffic congestion and also save a great amount of time.
Types Of Ferries
Ferries are divided into categories mainly on the basis of purpose.
The main types of Ferries are:
Hydrofoil
The hydrofoil ferries provide an added advantage of sailing at higher speeds, thus facilitating commuting faster and easier. Hydrofoil have even enabled ferries to move faster than some hovercrafts. Due to this they now compete even the fastest trains running across English Channel. They are the ultimate solution for places suffering from mass tourism.
Catamaran
This is also a kind of high speed ferry used mainly in Scandenavian and European countries. They are used for transporting both, passengers and vehicles. They are generally of large capacity and many of them use waterjet propulsion. They are generally larger than Hydrofoil.
Ro-Ro
As mentioned earlier, these ferries designed specifically for transporting cars and other vehicles in an easier and faster manner. The design is such that a car can be directly drove in and out with absolute ease.
Cable Ferries
Cable ferries are short distance ferries that are propelled and steered by cables attached to the shore. Some ferries are even human powered from a boat or a ship. They are also used in rivers and lakes. In some countries they are known as "Punts"
Docking
These are specialized ferries used for docking road transport vehicles or rail cars. They have ramp or rails made on the ferry itself. The structure that acts as a wave guard can also be lowered and elevated in order to align with the fixed ramps or rails on the ports, thus enabling an easy loading and unloading of vehicles and rail cars.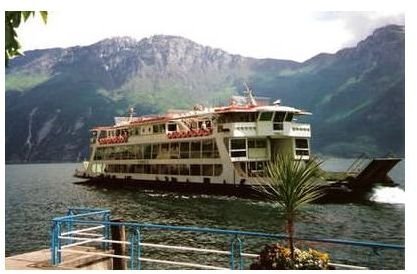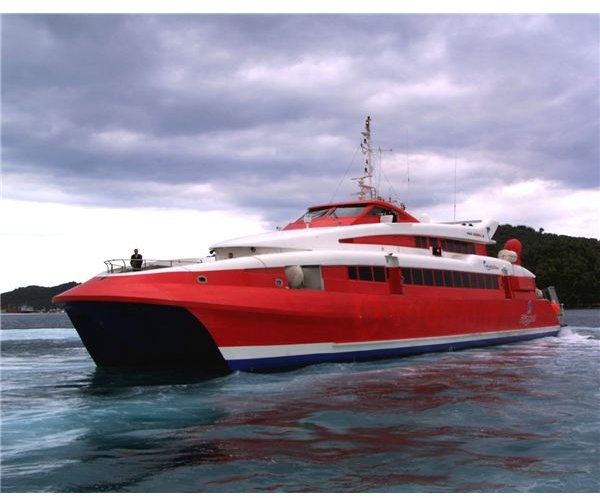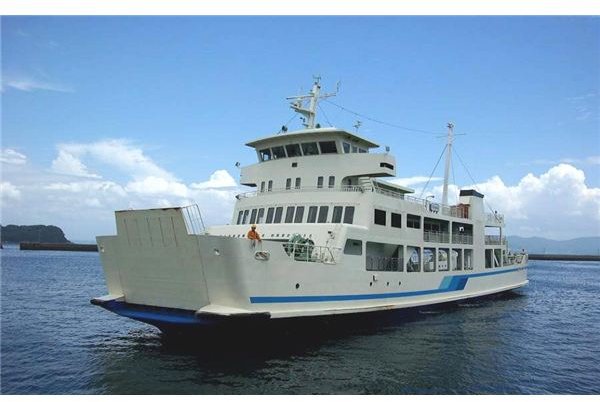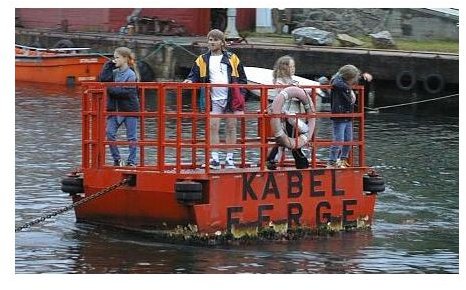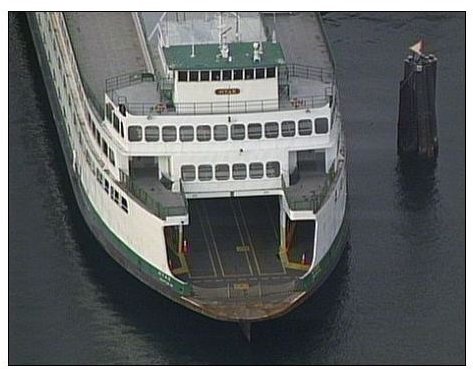 Image Credits
https://www.richard-seaman.com/Wallpaper/Travel/Pacific/SydneyHarbourFerries.jpg
https://www.lake-garda-revealed.com/images/lake-garda-car-ferry-three.jpg
https://upload.wikimedia.org/wikipedia/commons/0/0c/Highspeed_catamaran_ferry.jpg
https://www.halcrow.com/html/images/maritme/roro_ferries.jpg
https://wb7.itrademarket.com/pdimage/73/955373_roroferryblt198650.70m.jpg
https://knowledgerush.com/wiki_image/c/c4/Cable_Ferry.jpg
https://blog.seattlepi.com/seattle911/library/ferry_pic_from_komo.jpg