Introduction
Seafarers are known throughout the world for their efficiency and quality and are famous mainly because of their hardworking nature. All seafarers go through rigorous training on shore before they join a ship. The training includes both on shore and offshore experiences that helps seafarers to develop their sea legs even before they go for actual sailing. It is only because of their excellent technical abilities and sheer hard work that has propelled them to the level they have reached today.
There are several colleges and institutes providing world class maritime education and we have been discussing about them such as the South Shields Marine College. There are quite a number of such colleges in other parts of the world including India, which is one of the leading seafaring nations. Although she has very less number of colleges that provide marine education, still each college has maintained its prestige and reputation through utmost discipline and quality education. Directorate of Marine Engineering Training is one such institute that has build and maintained its reputation over a long period of time.
DMET
Directorate of Marine Engineering training (DMET), renamed as Marine engineering and Training Institute (MERI), is the oldest and most reputed maritime school of India. It has undergone several changes since its establishment in 1947 in Kolkata. It is an ISO 9001: 2000 certified institute that offers B. Tech marine engineering degree. The institute has an affiliation with Jadavpur University in Calcutta, which offers the B.Tech degree.
The institute is headed by some of the best marine engineers who have already served the field for a long period of time. All the respected marine engineers possess Extra First's Class Engineer's qualification, the highest certificate a marine engineer can get. The Extra First's Class Certificate was initially offered by DOT, UK, which has now been stopped. Today, only Director General of Shipping offers Extra first's class engineer's degree in the form of post graduate diploma in maritime operation and management.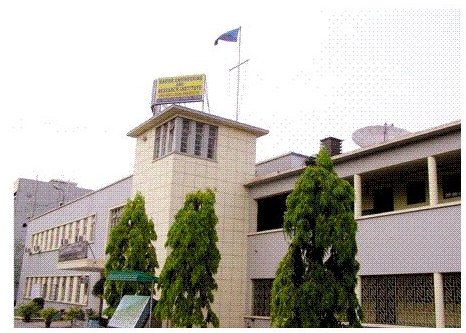 Infrastructure
M.E.R.I is a self sustained institute, which means that it does not need to send its students anywhere for additional training certificates. The four year residential engineering course has been approved by the All India Council for Technical Education (AICTE), which also approves all its training.
A large workshop covers a large part of the shipping campus. The workshop has a separate place known as Marine Workshop,specially designed for marine machinery training. It includes all the machinery and equipments that are present on a conventional ship. A separate workshop for propulsion systems, includes the latest steam and diesel power plants. All the equipments and training facilities strongly meet IMO and AICTE requirements. Laboratories for practical experiments and classrooms for academic lectures are provided with the best facilities and teaching aids. The general marine engineering course has also been modified in order to comply with the requirements of STCW 95 convention. Each batch consists of 300 highly motivated engineers determined to expand their horizons in the maritime field.
Extra-curricular Activities
The college believes in the overall development of each and every student and in order to meet this aim they provide excellent range of sporting facilities and extra curricular activities. Facilities such as swimming pool, tennis court, gymnasiums and facilities for various others sports are provided. As automation and computers are used in almost all the ships, the college puts an extra stress on the IT skills and computer knowledge of its students.
Thus, through high disciple, dedication and integrity, the institute today has around 6000 floating ambassadors throughout the world.
Resources
https://www.merical.ac.in/
https://timesofindia.indiatimes.com/articleshow/1696492.cms
https://www.hindu.com/edu/2003/12/29/stories/2003122900320400.htm
https://www.22knots.com/
https://www.dmet.org/
Image credits
https://www.merical.ac.in/