What are HAZMATs?
Hazmat is a short form of the term Hazardous Material. Hazmat is a term used exclusively in the United States. In other countries it is called Dangerous Goods or Hazardous Materials. Hazardous materials are any solid, liquids, or gases that are harmful to your health, other living organisms, property, and the environment. They can be by products or byproducts of medical wastes, nuclear wastes from nuclear power plants, chemicals from industries, etc. According to OSHA they can be carcinogens, toxic products, corrosive products, or other kind of flammable or unstable products. Under merchant shipping, IMDG (International Maritime Dangerous Goods Code) deals with the Hazmats and their terminology, packaging, storing, labeling, placarding, marking, segregation, handling, and emergency response.
The International Maritime Organization under the IMDG code classifies Hazmats into nine categories as follows:
Class 1: Explosive substances
Class 2: Gases. They include compressed gases, liquefied gases, gases in solution, and mixture of gases, etc.
Class 3: Flammable liquids
Class 4: Flammable solids
Class 5: Oxidizing substances and Organic peroxides
Class 6: Toxic materials and infectious substances
Class 7: Radioactive materials
Class 8: Corrosives
Class 9: Miscellaneous dangerous goods that present a danger during air transport.
Hazmat Stickers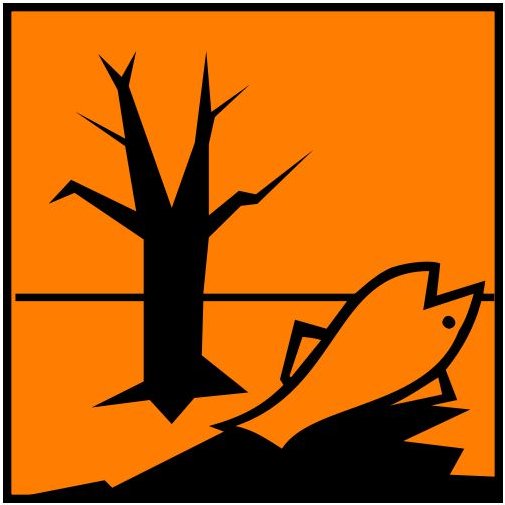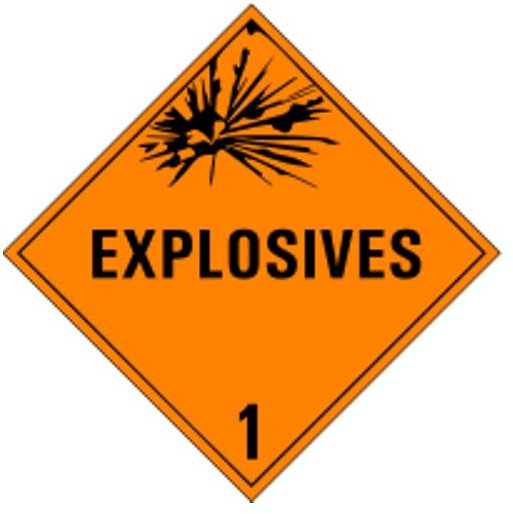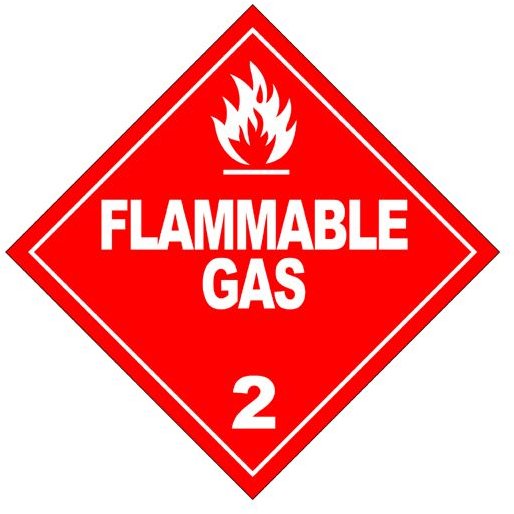 What is a Hazmat Procedure?
According to OSHA CFR 1910.120 organizations must develop, communicate, and implement procedures for decontamination before any employee may enter an area where potential exposure to hazardous material exists. Similarly, in shipping all personnel have to undergo training in Hazmats and procedures for handling, stowage, and emergency response in case of spillage has to be provided by the company. The objective of the IMDG code is to enhance the safe transport of Hazmats, protect the marine environment, and facilitate the free and unrestricted movement of Hazmats. The other concerns of the IMDG code are emergency response procedures for ships carrying dangerous goods, Medical first aid guide, reporting procedures, and guidelines for packing.
In simple words a Hazmat procedure is a documented procedure for the handling, stowage, transport of Hazmats along with the emergency response for accidental spillage, contamination, etc. It must be made by every organization and must be organization specific. It is used for the training and the drills so that the employee know exactly what must be done when they come in contact with Hazmats or if there is a spillage or contamination.
How to write a Hazmat Procedure
When writing a Hazmat procedure it must be borne in mind that it is specific to the organization, ship, or region. For example, a Hazmat procedure for the firefighters for handling a explosion and fire in a warehouse or truck carrying chemicals has be be specific to the incident and location. All national and international regulations must be followed and cited. Other points that must be kept in mind when writing a Hazmat procedure are as follows:
People to be contacted in case of emergency
Accidental first aid measures
PPE to be used
Roles and responsibilities of all personnel to be well defined
Decontamination procedures
Response team and functions
Rescue teams and functions
Containment of spill
Packaging of the hazmats
Marking of the hazmats by placards
Stowage of the hazmats
Transportation of the hazmats
Documentation of hazmats in Bill of lading
Emergency response advice in case of fire and spillage
Benefits of writing Hazmat Procedure
There are many advantages of writing a Hazmat procedure and it is vital part of emergency response plans. It helps in training and drills as the personnel know what is to be done and followed. The other advantages are as follows:
Roles and responsibilities defined
Key personnel and substitutes defined
Documented duties and response to emergencies
People know what is to be done and what is expected of them
Key contacts numbers listed of the authorities to be alerted
Emergency response measures defined
First aid defined
Clothing and personnel protective equipment to be worn advised
Handling and stowage advised reducing the risk of accidents
Overall faster and proper response
References
Everything You Need To Safely Transport Hazardous Material Anywhere In The World: HAZMATPAC
Free Online Hazmat/Hazchem Guide: NCEC
Hazardous Materials Shipping Procedure: University of Wyoming
Images
Marine Contaminant: Wikipedia Commons
Explosives: Wikipedia Commons
Flammable Gas: Wikipedia Commons