Jobs on Tug Boats: Captain and Tugboat mate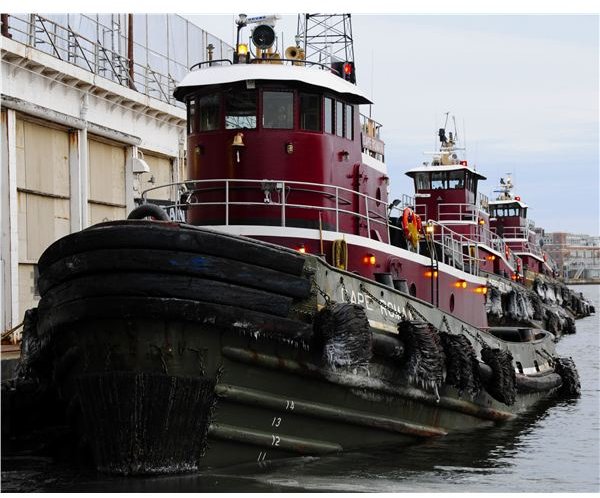 Introduction
Many jobs are available in a tugboat such as captain, tugboat mate, able seaman, deckhand and engineer. However, you should have some skills and experience to apply for these jobs. You should have knowledge about marine vehicles, radar, and different machinery and equipment used in tugboat. You must have good communication skills, and good coordination skills to work with other members of tugboat.
Captain
Functions of a Captain
The captain is the head of tugboat. He is responsible for every operation regarding tugboat. The functions of a captain are given below
The main function of tugboat captain is to calculate land sightings. Some equipment are available for this calculation in the boat.

They set courses and manage speeds according to the position of the boat and local conditions.

They instruct other members of the boat so that to make everything in a well mannered way.

They maintain records for the daily schedule and for tracking the work of other members.

They also perform the job of recruitment of new members.
Skills and Education Required for a Captain
The captain of the tugboat must be physically and mentally strong. He must have experience of marine life and marine vehicles. Some other skills those are required for a captain are given below
Experience of few years in marine vehicle industries.

Experience of jobs in a tugboat such as tugboat mate.

Knowledge of marine radar and automatic radar plotting.

Communication skills must be good.

Skills and certification in prevention and combating of marine pollution.

Professional skills and certification in survival crafts and rescue boats.

Skills and Certification in fire prevention and fire fighting.

They make every purchase of supplies required for the boat.

They measure water depths and steer the boat.
Tugboat Mate
Functions of a tugboat mate
A tugboat mate has much importance in tugboat. They work according to the instruction of the captain, and their performances make the captain's job much easier.
The tugboat mate is responsible to provide reports to captain regarding all types of work inside the boat.

They handle the vessel navigation.

They handle deferent operations such as vessel docking, deck crew, ship and barge towing.

The whole controlling work of captain is dependent on tugboat mates.
Skills and Education for Tugboat Mates
The skills required for tugboat mate are given below.
English communication must be very good. They must have capability to communicate and write in English.

Skills of marine pollution prevention.

Certification of fire control.

Professional skills in survival crafts and rescue boats.

Experience of any job in a tugboat, and in marine vehicle industries.
Able Seaman and Deckhand
Functions of Able Seaman and Deckhand
The able seamen and deckhands are the final worker of every operation. Every operation is done by their hands according to the instructions of captain.
They are responsible for the repair and maintenance of different equipment such as marine craft, hydraulic systems, and mechanical handling equipment.

They perform job assignments given by captain and mate.

They perform labour related tasks such as cleaning.

They assist to perform jobs such as trench work and pipelaying.
Skills and Education for Able Seaman and Deckhand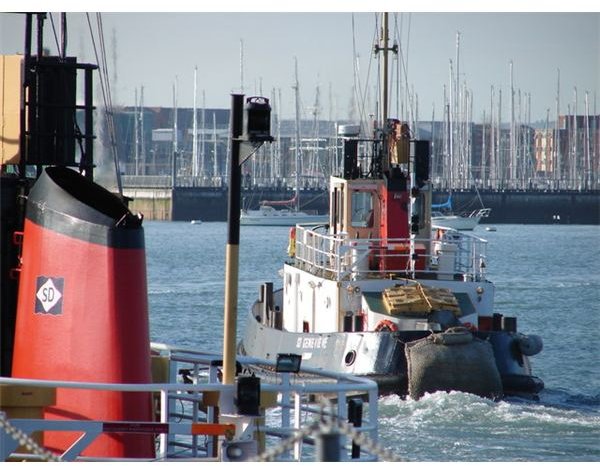 Good communicating and writing skills.

Experience in tugboat jobs.

Good physical fitness without any injury or long term injury.

Skills regarding fire prevention and marine pollution control.
Chief Engineer
Functions of chief engineer
A chief engineer is responsible for all types of maintenance required for different machinery and equipments of tugboats. Some functions of chief engineer are given below
The main work of a chief engineer is to operate and maintain the engines of tugboat.

They manage the loading of fuel and cargo.

They are responsible for all operations of auxiliary machinery and engineering crew.

They manage diesel polishing systems and transfer systems.

They operate hydraulic machine system, heating and air conditioning system, and water making system.
Skills and Education for Chief Engineer
Degree of engineering based on marine vehicles such as marine engineering, mechanical engineering.

Skills to perform maintenance of different equipment.

Deep knowledge of different indicators such as gauges, dials, etc.

Ability to find the causes of operational failure, and to deal with the failure accordingly.

Knowledge of machine tools, their designs, and maintenance.

Knowledge of mathematical applications such as algebra, calculus, and algorithm.

Knowledge of all types of motors and machinery used in tugboats for different operations.
Summary
The above jobs are present in a tugboat. If you have experience in marine vehicles, then you can apply for them. Experience is the most important function for getting jobs; therefore try to increase your experience by any way.
References
Image: geograph.org.uk- Tugboat
Image: commons.wikimedia.org- Tugboat
Image: geograph.org.uk- Tugboat Image: commons.wikimedia.org- Tugboat