Survey of Large Cargo Ship Shipping Companies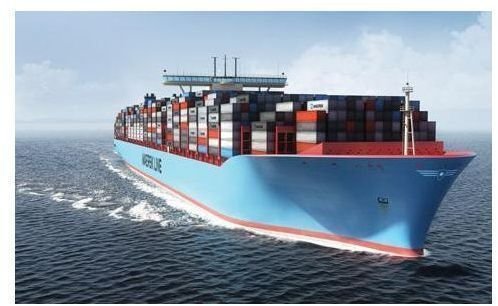 Cargo Shipping Companies List
With the amount of large cargo shipping ship companies on the rise we will examine the large cargo shipping ship companies and learn some details concerning each of these companies. These are well established companies that have fleets of ships for different cargoes ranging from dangerous chemicals, crude oil to grain and container vessels.
Let us list the 5 biggest shipping companies:
APM - MAERSK
Mediterranean Shipping Company
CMA CGM Group
Evergreen Line
Hapag Lloyd
APM Maersk
The Mearsk group company was first called Dampskibsselskabet Svendborg, when it was started by captain Peter Mearsk-Moller and his son Arnold Peter Moller. It retained this name between 1876 and 1965. The Mearsk group has its head quarters in Copenhagen, Denmark with 135 offices and approximately 110,000 employees around the globe. The company has been the biggest container ship company in the world since 1996 and has maintained that status to date.
The Mearsk group has four main segments associated with the company: container shipping, APM terminals, tankers and offshore activities, oil and gas shipping. The company has above 1,000 vessels transporting different products around the world. They have been distributed between different smaller companies associated with Mearsk in order to be able to manage and maintain their vessels more efficiently. The company orders it vessels from different manufacturers and has no single identified supplier.
Shown here is an image of the biggest container carrier under construction to date
Website: https://www.maersk.com/Pages/default.aspx
Mediterranean Shipping Company
The next large cargo shipping ship company in line is Mediterranean Shipping Company, which had 452 container vessels operating around the world as of the end of June 2011. Aalso known in short as MSC, the companies head office is in Geneva, Switzerland and was founded in 1970. It is a privately owned company that has registered astounding growth over the past forty years that it has been in operation and has risen to be the second largest container shipping company in the world.
It vessels visit 335 sea ports on six continents around the world and it extends services to some land ports as well. The company recruits its vessel crew members from Italy, Ukraine, Cyprus, Hong Kong, and India. All crew members are qualified and must clear an intensive entrance test before joining the company. They tend to name their vessels with country and city names, with each vessel carrying a country other than its names flag, e.g. "MSC Shangai, Flag Liberia." The company projects continued growth in the future as shipping increases.
Website: https://www.mscgva.ch/
CMA CGM Group
Registered as the third biggest container shipping company, it is still led by its founder Jacques R. Saade. 389 vessels make up its fleet which visits 170 shipping routes around the globe. It serves 400 ports in 150 different nations. The company has 650 agencies and offices globally and a total work force of 17,200 employees around the world.
All these details concerning the company gives an impressive feeling about this shipping company but it is also involved in a foundation that is supposed to improve the well being of under-privileged children. Jacques R. Saade leads this foundation, which is has projects in different parts of France and Lebanon.
Website: https://www.cma-cgm.com/
Evergreen Lines
Working under a unified common name, the company has five different shipping groups that work in unison to make "Evergreen Line" the fourth biggest operator of container ships in the world. With 180 vessels sailing around the world, the company serves over 240 different locations around the globe with offices in each location. The company prefers using vessels that come under the series S, E, U, NU, R, D, GX, G, A, and P. Each has a different specification concerning its physical size and carrying capacity.
In May 2011 the company made headlines when it was reported to order ten new ships due for delivery in 2013 from a Chinese shipbuilding company. There last order was made in 1997 when they ordered some vessels from Taiwan.
The company ships to limited ports and mainly concentrates in America, Europe, Asia, and Arabia with limited information concerning the number employees and ports visited around the globe.
Website: https://www.evergreen-line.com/
Hapag Lloyd
Hapag Lloyd is the fifth largest container company in the world. This is a great achievement considering they have 135 vessels that visit 300 locations in 114 counties worldwide. With slow and steady growth recorded over the 160 years, the company is proud to have 6900 motivated staff working for them.
The large cargo shipping ship companies mentioned above continue to expand their operations as they increase their vessel fleets and expect to serve more ports in the future since the demand for shipping is increasing further as requirements for products increases.
Website: www.hapag-lloyd.com