Online and Correspondence Courses for Boat & Yacht Design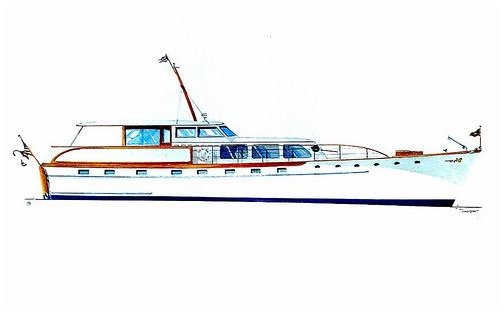 There are a lot of schools available for people interested in studying yacht and boat building and design. However most of them entail courses on campus, a fact that can be costly and time-consuming for many students. The good news is that there are still a few available options of attending correspondence or on-line boat design courses.
Graduates of these distance education programs may be also employed as professional designers by marine industries and design companies, or work as self-employed yacht designers with their own design shops and offices. Some programs only offer Continuing Education Units for professionals that need to improve their qualifications.
Boat/Yacht Design and Building Schools in USA
Macnaughtongroup Design Schools: The Macnaughtongroup School offers a diploma in Naval Architecture with a Specialty in Yacht and Small Craft Design through a distance learning program of 24 lessons. There is also a wooden boat building program. The courses can be completed in 2-4 years depending on the studying hours and the school will send all necessary materials and books as soon as enrollment is completed. There are no specific requirements to become a student and fees can be refunded under certain circumstances. Fees are approximately $5000.
Westlawn Institute of Marine Technology: The Westlawn Institute's correspondence courses for boat building consist of 38 lessons divided into four modules. Courses can start any time of the year. Each module requires at least six months of full time studying, although part time studying is also acceptable. In case of part time studying, the institute allows a six-month extension for each module at no extra charge. After enrollment, Westlawn will send all the necessary text books and study plans required at the beginning of each module and instructors will guide the student throughout the courses. The school is accredited by the Distance Education and Training Council (DETC). They accept US ($2,800 fee) and International students ($2,990 fee).
Online Boat Design Courses
Online boat building courses are available through ProBoat E-Training. There courses deal with boat design, engineering and repairing and they may last from two to six weeks. Each course includes a 24-hour discussion board, live classes, home assignments and downloadable material.
The price varies from $175-$390 depending on the requirements of the class a student will choose. The student attending the program receives a Continuing Education Unit (CEU) for every ten hours of participation. This is not a college credit but it is sometimes necessary for some professionals in order to maintain their certification.
Alternative Options
A cheaper and faster solution for those who are not interested in acquiring a diploma may be provided by textbook guides that are available online. These may also include wooden boat and canoe traditional building and can be found on online markets. Their prices typically range from $10-$15.
Other correspondence courses are available by MPI Group in UK for Yacht, Marine Industry and Engineering Surveying and Aries Institute of Marine Technology in India for Naval Architecture - Ocean Engineering and Marine Drafting.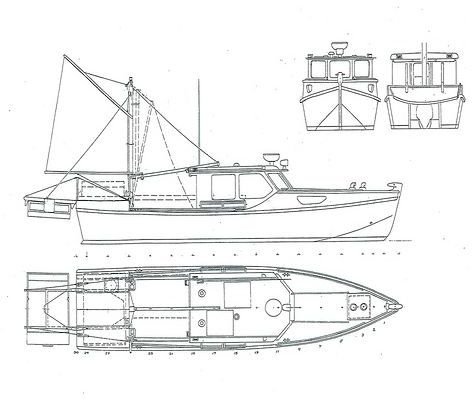 Sources:
Image Credits: