The Skandi Aker, Winner Skipsrevyen Best Ship for 2010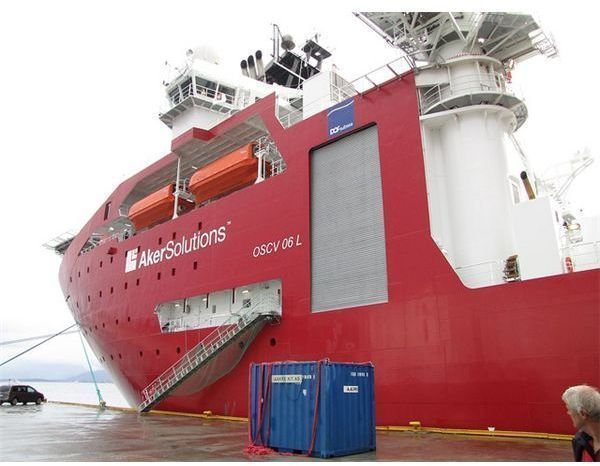 The ship is a well intervention vessel that is capable of carrying out examination, service and repair of offshore and subsea wells in deep water, saving the costs of contracting a drilling rig to carry out the well intervention operations.
Functions of a Well Intervention Vessel
When a production platform requires the oil or gas supply risers and well examination, servicing, or overhaul this is known as well intervention and consists of the following operations;
Blow-Out-Preventer (BOP) testing and servicing.
The BOP must be tested and serviced regularly to ensure it operates when required. If the BOP on the drillship Deepwater Horizon had operated, lives would have been saved and the environmental disaster averted..
Injection or Pumping chemicals into the well.
Normally carried out using the production platform equipment, but these small-bore pipes can become blocked, hence the need for the well intervention vessel.
Coiled Tubing Installation, used to inject chemicals right to the bottom of the well, or if the chemicals are required to be continuously circulated to achieve a chemical wash.
Wireline Installation and repair; wireline is the cable that is normally braided, used to support and supply power to the instruments situated at the end of the wireline. These instruments record well conditions, also providing evaluation of reservoir and well intervention requirements.
Workovers; these are the most complex of all the intervention operations as the well requires to be killed, meaning months of meticulous planning for the event. The well is normally killed by filling the casing with a heavy mud, thus cutting of the supply of gas or oil from the reservoir to the production platform.
Subsea wellheads, these are underwater oil and gas production wells and can consist of several units connected in fields or, connected up to FPSO (Floating Production Storage Offloading), or directly to shore via subsea pipelines. Intervention normally entails servicing or in the case of the featured vessel the Skandi Aker, the installation or removal of a subsea unit.
Reference Web: Halliburton
Specifications of the Skandi Aker
The Skandi Aker is a purpose designed and built vessel for well intervention applications as explained in the preceding section. She is also capable of interventation and installation of subsea production wellheads up to a weight of 225 tons at a depth of 3000m (9842')
Ship specifications are as follows;
Tonnage: 1600T
Main Engines: 6 MAN total output 19,200kW
Auxiliary Engines: 6 Siemens power generators
Max Speed: 18 knots
Crane SWL: 400T
Length: 157m (515')
Breadth: 27m (88.6')
Depth: 12m (39')
Oil Storage: 2300m3
Water Storage: 1800m3
ROV: 1 launched from moonpool, one deck launched
Pumps: 3 Well Service Pumps (300l/min @ 7500psi); 1 Chemical Injection Pump (250l/min @ 5000psi)
Moonpool: 7.2m X 7.2m (24' x 24')
Satellite Dynamic Positioning
Images of the Skandi Aker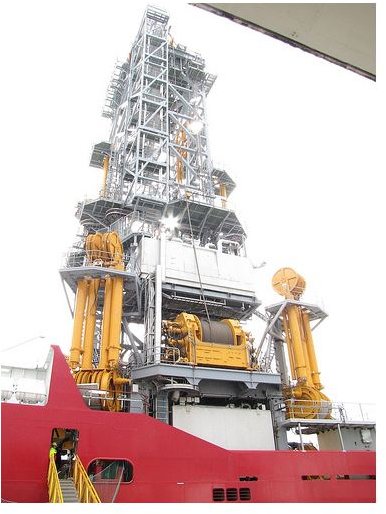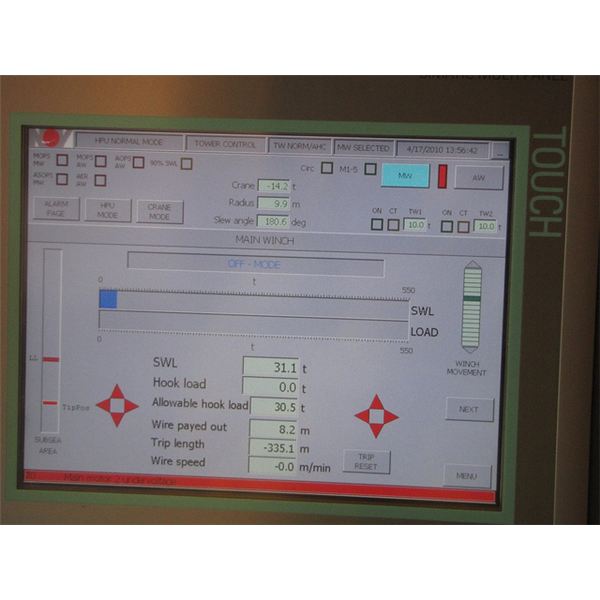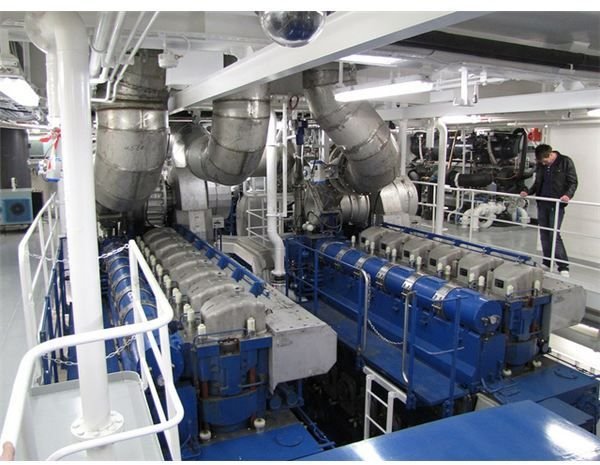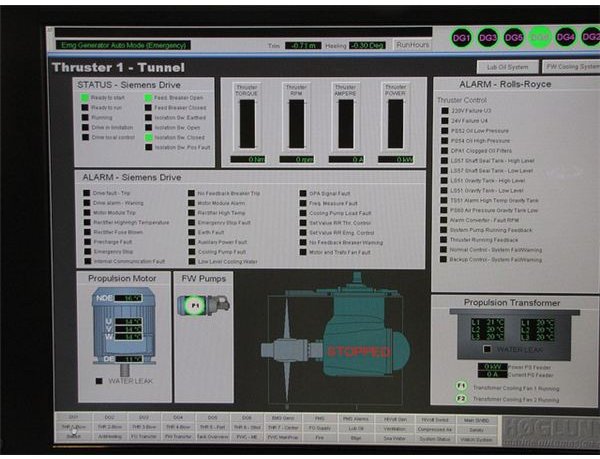 Images: Flickr - Bjørnars Huse
References