Jet Ski Parts - Construction of the Personal Water Craft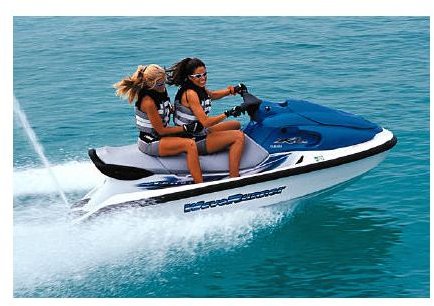 Introduction
We have talked about slow life boats and fast formula one boats previously apart from various types of ships and ancient boats. In this article we will learn about jet ski parts and construction. Let us first understand what is meant by a jet ski.
Jet Ski, a type of personal water craft, is a recreational vessel usually meant for water sports or water skiing. These personal recreational vessels have a small engine that pushes out water in a jet stream to provide the necessary thrust to the craft. Devoid of any conventional form of propeller, Jet Ski uses water jet propulsion to reach amazing speeds.
Actually, Jet Ski was a personal water craft launched by Kawasaki Motor Company in the year 1973. The water craft was such a phenomenal success through out the world that "Jet Ski" became a generic name for all types of recreational jet propulsion water crafts.
Construction and Working
Technically speaking, Jet Ski is a blend of speed boat and water skiing device with few features taken from a conventional land motor cycle. Mostly designed for 2-3 people, a Jet Ski is operated by a rider who stands or sits on the craft. Sleek, small and sporty in design, Jet Ski is to water what racer bike is to road.
For propulsion purpose, a Jet Ski doesn't use a conventional propeller but a water jet propulsion system driven by a gas powered motor or a small engine. The handing system of the boat is similar to that of a motor bike having pivotal handles and a controlling system located on a panel below or on the handle. The engine can be started using a starter switch provided on the control panel. Also, just as in a motor cycle, the speed of Jet Ski can be increased or decreased using a hand throttle located on the right hand side grip of the handle. Using the throttle, the power of the motor and thus the acceleration of the water craft can be increased. Maneuvering of the Jet Ski takes place using the handle; however for acquiring sharp turns a specific acceleration is required.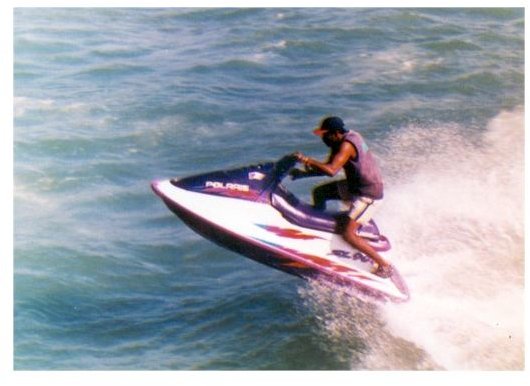 Additional Information
Jet Skis are extensively used for racing purposes through out the world. However, there are few laws attached to the usage of water craft. Restrictions related to age limit, safety equipments and flotation devices are quite common. Moreover as Jet Skis are a bit difficult to control because of their high speeds, collisions with other water crafts often takes place. Negligence while driving or irresponsible actions might also lead to collision with swimmers and water skiers.
Apart from recreational purposes, Jet Skis are also used for Navy and life guards for law enforcement and life rescuing, mainly because of their excellent speed. Nowadays, Jet Skis are also used by researchers and scientists and are equipped with advanced GPS systems, radars and other navigation technologies.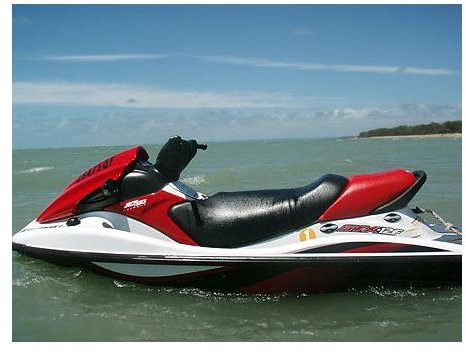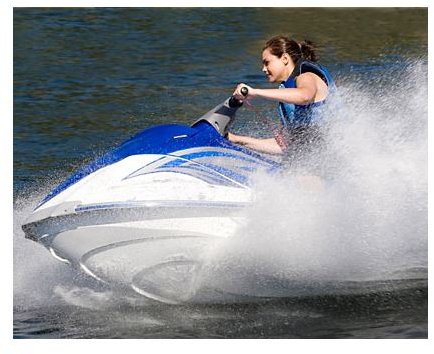 Image Credits
www.destination360.com/north-america/us/ohio/ohio-jet-ski
www.herveybaykayaksales.com.au/jet-ski-sales_files/kawasaki-12f-jet-ski.jpg
www.and.nic.in/thumnails/jet%20ski.jpg
www.ballerride.com/wp-content/uploads/2009/02/worlds-fastest-jet-ski-water-race-racing-girl.jpg