Self-Installing Offshore Oil or Gas Rigs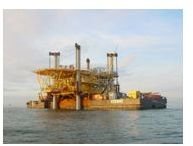 Introduction to Offshore Oil or Natural Gas Drilling using Self Installing Rigs and Platforms
Offshore oil or natural gas drilling using self-installing rigs and platforms utilize a system known as suction piles that are welded to the structure's legs and when activated hold the structure firmly to the sea bed.
The self installing platform is a much more environmentally friendly method of installation then conventional pile driving, producing less noise and using fewer support vessels, and therefore is less costly.
This is an article in Marine Engineering and in particular self installing off shore oil and gas structures.
Here we will examine one particular method of this system and compare it with the conventional method. We begin then with an examination of the operation of a self installing oil or gas platform.
Operating and Technology of a Self Installing Oil or Gas Drilling Rig or Platform
For the purpose of this article we shall examine a typical Self Installing Platform (SIP). One of the leading companies in the manufacture of piles used in this system of installation is the Dutch Company STP Offshore. They design, fabricate and install SIP oil/gas rigs, platforms and suction piles. They also provide installation support facilities for not only oil and gas structures, but also offshore wind turbines and suction anchoring systems.
The principle technology involves the construction of the suction piles to high pressure specifications and strength. These are welded to the bottom of the offshore structure legs in the normal manner. It should be noted at this stage that these legs are fabricated as single units and are fitted with Strand Jacks and cables for installation. They are not joined by lattice arrangement as per conventional steel jacket supports, but are fixed to the topsides by clamps.
The topsides (the module that contains all the gas/oil processing equipment and often accommodation) have hinged half brackets at four locations and at two deck levels that are used to clamp the topsides to the legs.
The topsides are loaded out of the fabrication shop onto supports on the transport barge and secured. The legs are lifted vertically by crane and clamped to the topsides brackets one by one, the suction piles suspended over the barge hull. (See my load-out sketch below along with STP Platform Installation Images.)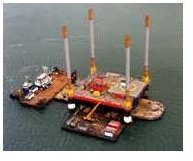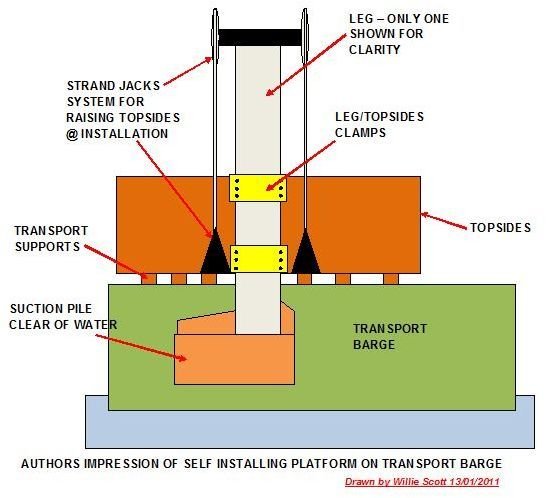 Once all the components are secured the barge is towed to the offshore location.
Here the legs are lowered to the sea bed, the suction pumps attached by pressure hoses using ROV. The suction pumps are then operated installing the suction piles securely in the final location to very close tolerances.
The topsides are then raised using the Strand Jacks System and the barge allowed to move away from under the topsides.
The platform is now ready for connection to the wellhead and commissioning.
Reference Webs:
1. sptoffshore: SIP- Video of installation
2. sptoffshore: SIP- technology and products
Characteristics of SPT Offshore Supplied Structures
SPT Offshore can supply a range of Self Installing Platforms, the one we have just examined is known as an SIP2 type.
The other types are noted below all of which are easily installed and removed for relocation;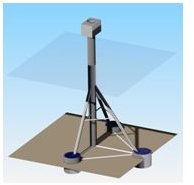 SIP1
Suitable for water depths of 10m – 100m
Topside weight of 300mT.
Wellhead Platform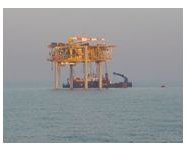 SIP2
Fully assembled on barge before transporting to location
Suitable for water depths of 10m-60m
Topside weight 5000mT
Medium sized Production Platforms
Additional compression platform
Wind farm HVDC Transformer platform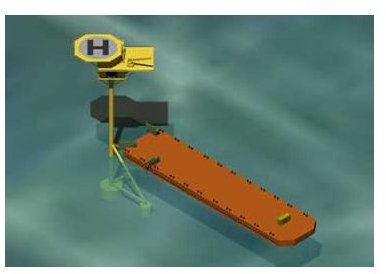 SIP3
Fully assembled on barge before transport to location
Maximum water depth 60m
Wellhead Platforms
Offshore Wind Turbine Support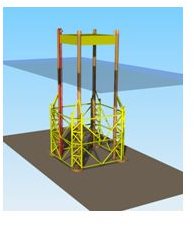 SIP4
Production platform similar to SIP2
Fully assembled and commissioned in construction yard
Topsides weight 3500mT
Water depth up to 100m
Wellhead and compression platforms