Natural Gas Leak Survey Equipment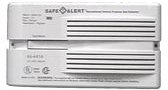 General Points
During the last several years, natural gas has become very popular mainly due to its residential use. Despite the large percentage of households using it globally, it is not a completely safe energy source. Natural gas consists of methane, which is a flammable and toxic gas. Inhalation may cause fatigue, dizziness, irregular breathing, and nausea, and in extreme cases, unconsciousness and even death. Larger amounts of gas will also cause a fire or explosion.
Natural gas is odorless. As a safety measure, gas companies have added a sulfur-based compound that gives a distinctive smell to the gas (rotten eggs) and makes it easier to detect. However, this is not a reliable natural gas leak detection method for both industrial and residential spaces, so companies have developed natural gas leak survey equipment to ensure an accurate and timely detection.
How a Leak Detector Works and Some Consumer Advice
The main task of a natural gas leak detector is to monitor the levels of gas in the surrounding environment. In case these levels rise dangerously, the device will set off an alarm. Gas may escape from gas appliances, heating systems, and indoor and outdoor pipelines. In order to detect the leak, an infrared gas sensor is usually used. These sensors are based on the principle of the selective absorption of infrared radiation by gases and use simple electronics to convert the optical signal into an electrical measurement signal.
Some things that need to considered- especially by the homeowner- when selecting a natural gas detector are the following:
Calibration: Several types of leak detectors need to be calibrated in order to make accurate measurements. The consumer will have to be informed on whether this process in necessary and how to perform it (assistance of technicians or the gas company). Neglecting the calibration process may lead to false readings.
The LEL value: The Lower Explosive Limit, or LEL, is considered to be the lowest amount of gas that can cause an explosion. Leak detectors have various gas levels that set off their alarm (often measured as a percentage of the LEL, e.g. 15% or 20% of the LEL). The lower the gas levels that can be detected, the more quickly the detector will warn of dangerous gas in the atmosphere.
Location: The location of the detector is very important_._ A detector should always be placed near the potential source of leak inside the house (e.g. gas appliances) and in a way such that the alarm can be easily seen or heard.
Type of alarm: Most models are currently offering both visual and audible alarms. Portable detectors, that are mainly used by technicians, also use vibration as an alarm.
Maintenance: Detector batteries and alarms need to be checked regularly. Some of them have a test button for a quick check on whether the detector works properly or whether the batteries are fully charged.
A Variety of Commercially Available Leak Detectors
Prices, features and installation are some of the characteristics that depend on the specific natural gas detector that a homeowner or a technician may choose to purchase. For instance, homeowners will choose fixed detectors that are placed near gas appliances and indoor pipelines and can probably detect both types of energy sources used in the home- natural gas and propane. A technician will most likely choose portable units that detect a variety of gases when working inside the house or inspecting pipeline installations outside the buildings or in industrial spaces. Below you may find some examples of both portable and fixed detectors:
Fixed detectors suitable for residential use
_
MTI Industries offer the fixed Safe-T-Alert Household and Industrial Gas Detector. The system is placed near gas heaters, furnaces, and heating systems and detects natural gas and propane leaks:
2 watt current draw.
Loud 85dB Alarm
Easy Plug-In Installation
Power 12 vDC.
Ideal for residential homes, commercial, or industrial buildings.
Operation Temperatures: -31°F to +150°F
Case Dimensions: 5.5"w x 3"h x 1.4"d
The Macurco/3M GD-2A, Combustible Gas Detector is suitable for residential use and detects both propane and methane.
Quick Installation: Three part plastic case allows for easy surface mount installation or near flush mount over a four-inch square or double gang electrical box.
Operates on DC or AC voltages between 12 - 24 volts
Size: 4.5" x 5" x 1.625"
Shipping Weight: 0.54 lbs
Operating Temperatures: 32° to 120°F
Sensor Maintenance: Not required
Portable detectors su****itable for the technician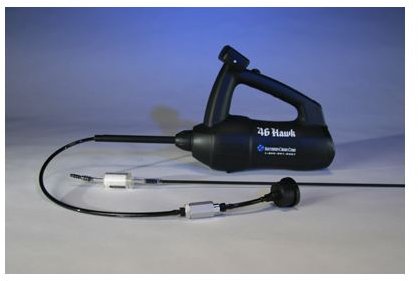 The natural gas leak detector '46 Hawk is available from the Southern Cross Corp. The device is using optical absorption spectroscopy and specializes in the detection of methane:
Sensor range: 1-500 PPM, 1%-100% LEL, 5%-100% GAS
3 alarms - LED display, audible, vibrator
Weight: 3 pounds
Rechargeable battery: +12 hours
1-2 second time response
Operation temperatures: -10°F to 120°F
No fuel required
Storing calibration permanently
Ability to download calibration from a PC using Excel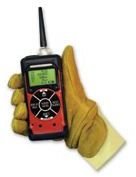 The GX-2003 by RKI Instruments is a small portable gas monitor that detects methane and a variety of other gases including oxygen, carbon monoxide, and hydrogen sulfide.
Alarms: Flashing lights, buzzer and vibration
Operating Temperatures: -4°F to 122°F
Response Time: Within 30 seconds
Alkaline battery: 14 hours
Ni-MH battery: 16 hours
Dimensions: approx. 171 (h) x 65 (w) x 39 (d) mm
Weight: approx. 310 gr
Additional Sources: