Do I Need Hazwoper Training? - Requirements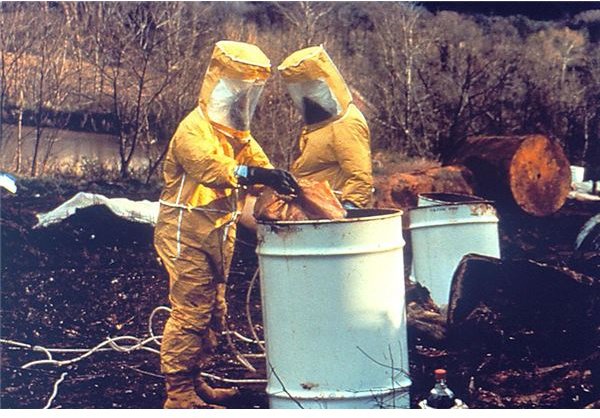 What is HAZWOPER Training?
Anyone who's looked for jobs has probably encountered this rather unwieldy acronym. HAZWOPER actually stands for Hazardous Waste Operations and Emergency Response Standard. The training standards and requirements are created by a government agency called OSHA, the Occupational Health and Safety Administration. OSHA requires certain employers and employees dealing with specific types of waste to undergo HAZWOPER training.
Do I Need HAZWOPER Training?
The HAZWOPER standard is a requirement of employers and their employees who work with dangerous substances in any one of the five following hazardous areas:
Clean-ups of hazardous materials performed at non-controlled dangerous waste areas.
Clean-ups, etc., at any sites under the Resource Conservation and Recovery Act of 1976 (RCRA).
Voluntary cleaning operations at governmentally-recognized uncontrolled hazardous waste sites.
Actions with hazardous waste at treatment, storage, and disposal facilities operating under the RCRA or who have agreed to follow the RCRA's regulations.
Emergency response teams for hazardous waste spills or possible hazardous waste spills.
OSHA defines hazardous waste as:
"A waste or combination of wastes as defined in 40 CFR 261.3," (PDF) or

"Those substances defined as hazardous wastes in 49 CFR 171."
HAZWOPER Training Requirements by Area
The level of training required for workers varies by area. There are 9 different levels of HAZWOPER training, each with its own unique training program. OSHA sets the required training time for each area.
General Site Workers: 40 hours of initial training required, plus 3 days of hands-on training, and an additional 8 hours of refresher training each year.
Workers on a specific task or working under acceptable hazard levels: 24 hours of training to start plus a day of hands-on training. Workers must complete an 8 hour refresher course each year.
Managers and Supervisors must undergo the same training level as the workers under their supervision, with 8 extra hours required.
Treatment, Storage, and Disposal Facility Workers who handle RCRA-classified hazardous waste must undergo 24 hours of training to start, an annual 8 hour refresher course.
First Responder (Awareness Level) must simply show their competence in required duties; training must be sufficient to achieve this competence.
First Responder (Operations Level) is the same as the Awareness level, with eight extra training hours.
Hazardous Materials Technician. 24 hours of training required, plus whatever extra training necessary to demonstrate capability in various areas.
Hazardous Materials Specialists must complete the technician-level training as well as extra training in various other subjects.
On Scene Incident Commanders are required to undergo 24 hours of training, as extra training in various areas. Must show competence in these areas.
Although in-person training is usually required, some refresher courses may be taken online. Online courses must be supplemented with a brief question-and-answer opportunity with a certified trainer and successful completion of a competency exam, however.
Further Information
For further information or to learn more about the specifics of HAZWOPER training, read the sites below. OSHA's website explores several frequently asked questions about HAZWOPER training. See the second article for a list of some hazardous waste workers who need HAZWOPER training.
OSHA - HAZWOPER Frequent Questions and Answers
U.S. Bureau of Labor Statistics - Hazardous Materials Removal Workers
EasySafetySchool.com - About HAZWOPER (Training Courses)