GKN Carbon Fiber Composite Propeller Shaft Technology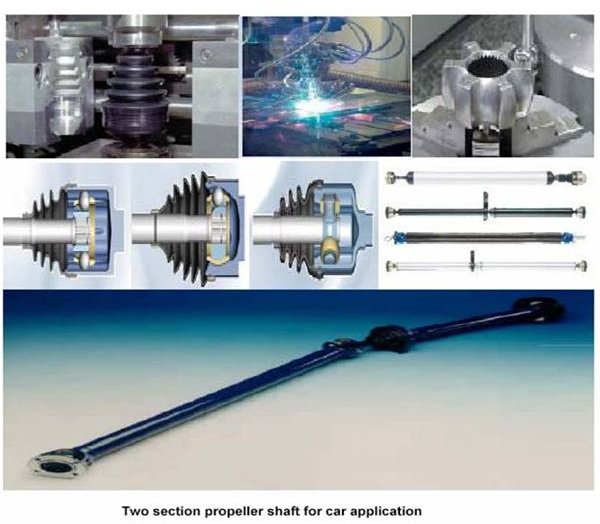 GKN Propeller Shafts
GKN UK launched their new research on polymer matrix composites in propeller shafts for car applications in 1988. It is a weight saving composite material that has excellent resistance in crash performance. The overwhelming majority of propeller shafts are still produced using steel. An economical advantage is composite waste materials can be recycled whilst retaining their mechanical properties. The weight of the composite material prop shaft is 2.7 kg whereas a steel prop shaft weighs 10 kg**.**
Resonance occurs when a shaft closely approaches its critical speed. Space constraint limits the external diameter of the shaft. This leads to a favorable specific bending modulus and an enhanced critical speed. The relationship between shaft length and critical speed for tubes is suitable for automotive prop shafts. The longest shaft possible out of steel is 1250 mm whereas a composite shaft of 1650mm could be achieved.
Rear wheel or four wheel drive passenger cars have dual section propeller shafts. One or more shaft support bearings must be fitted under the chassis. Increase in length does not impede bending resonance. One long-length composite shaft can replace a two-piece steel shaft. It simplifies both the shaft and installation in the vehicle.
The maximum length for either shaft depends on the compliance of the end connections. For acceptable noise, vibration and harshness, there must also be an adequate margin between vibration drivers and bending resonance of the shaft. It was a pioneering application for composite prop shafts in production vehicles. The majority of the cars were of front wheel drive.
Toyota Mark II version
The Toyota Mark II version adopted new technology. The prop shaft bonds between the composite material tube and steel couplings at the ends. A strong interference fit is created by snugly winding the carbon fiber at the ends of the composite tube. It improved NVH performance and crash behavior with 50% weight saving.
Carbon fiber composites in automotive propeller shafts make for substantial weight reduction. The main constraint of market potential is product cost. Industrial developments in recent years offer the prospect of substantial reductions. GKN has to find suitable methods for recycling of composites. The key issue in all cases is cost competitiveness.
The frontal crash of the car causes prop shafts to buckle at the center bearing direction. It depends on the joint position due to crash impact. It is difficult to predict the absorbed energy and the axial force by the shaft. A dedicated test rig checks energy absorption behavior. A falling weight of up to 480kg, dropped from a height of up to 3.5 meters, allows maximum impact energy of 16,500 Joules. Tube end connection by a press-fit interference design is the most useful option.
Images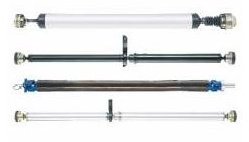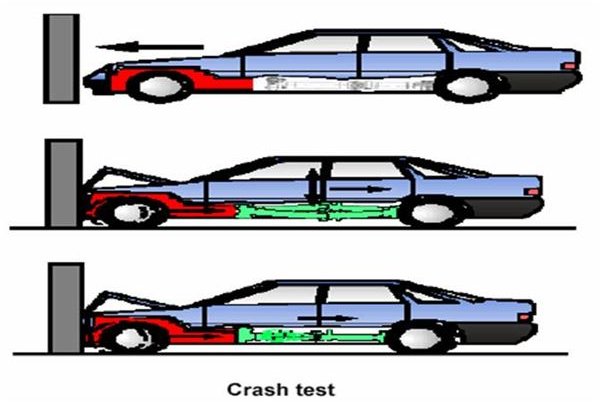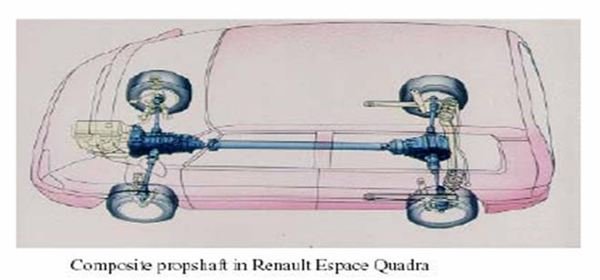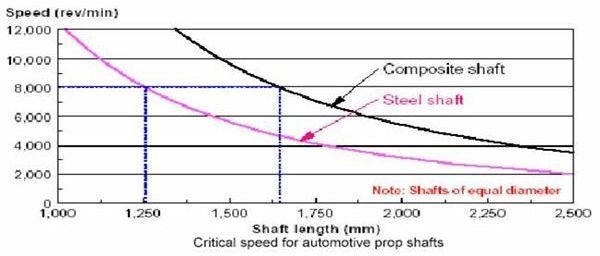 Related links