What to Know About Taps and Dies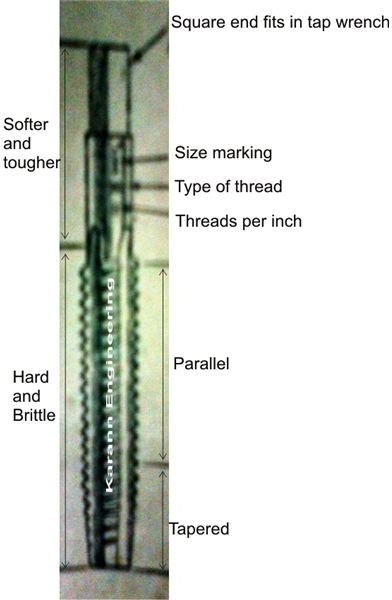 Taps and Dies - Tools to Create Screw Threads
Taps
Taps are sharply carved and hardened special metallic shaft-like devices used for cutting internal screw threads. They look quite like short screws but are made up of hardened and tempered steel and fluted to enable cutting edges. The top section of taps is normally squared for ease of turning with a wrench.
Usually they come in sets of three, however with B.A. sizes the second tap is omitted.
Common Types of Taps
Taper Tap: These are generally used for initiating a thread and are usually tapered from the bottom point up to the sixth thread from the top. The point diameter equals the core diameter of the thread. A taper tap produces full thread in a through hole.

Second Tap: These are used for deepening the cut threads by taper taps in "blind holes" (deep drillings without virtual ends). The tapering angle on these taps is quite similar to that of taper taps, but only for the first six threads.

Plug Tap: Unlike the above types, plug taps are not tapered and are solely used for the purpose of producing neat finishes to the ends of blind holes or very deep through holes.
What are Dies?
Dies are used exactly in the opposite way to taps, i.e. these devices are used for cutting external screw threads. They are also made of hardened and tempered steel and fixed in a stock. Dies are classified as follows: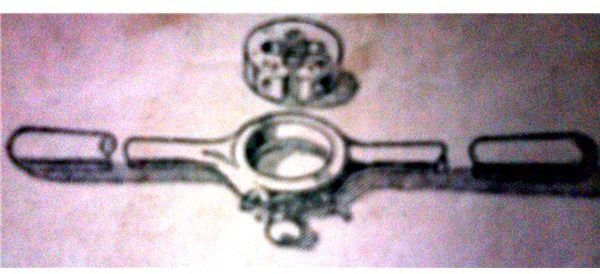 Circular Dies: These are usually used for producing full threads with a single operation. However the springiness of the die does not permit desirable adjustments of the screws over the stock. In these types of dies the threads are tapered on one side to facilitate comfortable starts. The die assembly is correctly recognized by making the shoulder of the stock socket to the top and the tapered threads to the bottom. Generally these dies are used for cutting smaller thread types.

Two-piece adjustable dies: Normally these dies are used for creating longer threads. The procedure for getting full threads involves more than a couple of cutting operations with the die being closed after every cut. Correct and genuine cuts are ensured only after the specified engraved numbers over the die are brought on the same side and made to coincide.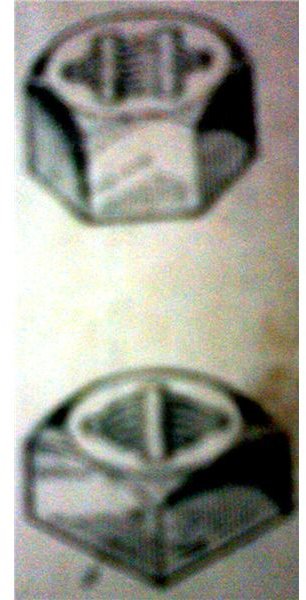 Die Nut: A die nut, which can also be known as a thread chaser, is exactly the same in appearance to an ordinary square or hexagonal nut and may be obtained in all sizes of standard threads. The function of a die nut is not for cutting threads, but for sharpening an existing thread. It is run over an existing thread which might be blunted or burred due to over-use and the threads are corrected to their original state. It is thus particularly becomes useful for restoring, cleaning and easing out damaged or bruised threads on fixed studs, etc., where ordinary stocks and dies become difficult to use. A die nut can be operated using an ordinary box spanner or set spanner.
Die and die nuts are engraved with their size, type, and thread numbers over their face or the front surface.
.
References
Tools, Tips and Taps - sheldonbrown.com
Taps and Dies - tapsanddies.net