An online test is an easy and useful tool to test your knowledge base. Testing yourself continuously will make you better prepared to apply for jobs in various companies. There are several websites that offer mechanical aptitude online tests free of cost.
However, you can't easily find the free online tests because they are placed on websites like a complementary product. Here you will find good websites offering mechanical aptitude online tests, and how you can reach them. The links for these websites are provided in the reference section.
Getgyan
Getgyan is a site where students can get aptitude tests, interview questions, articles, PPTs and much more. There are hundreds of online tests on this website 23 of which are mechanical aptitude tests. You can test yourself in the field of general awareness, English, and mathematical aptitude and reasoning. The quality of questions is very good. The tests offered are divided into topics like thermodynamics, production engineering, heat transfer, and so on.
How to Find the Test
Go to the Getgyan website.
In this website you don't need to sign up. Just click on the online test section and you will see the engineering and science section. Click on it.
Now, click on the mechanical section provided in the left side.
You will see number of tests in this page. If you want to test the topics provided in the list then start the test. If not, click on any test, and the next page will show you various topics in the related test section.
Learnhub
This website contains last year test papers of various examinations. A few online tests for mechanical engineers are also provided on this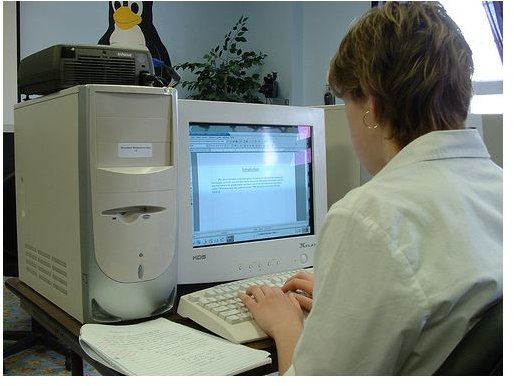 website. You will get 6-7 tests; however, the quality of the questions is superb.
How to Find the Test
Go to the website and you will see test paper section. Go through it.
You will see test papers for various exams. Click on 'Gate' section, and there you will find the free online test. Some topic wise question papers are also there in the Gate section.
The test provided in this website includes some mathematics questions.
Wiziq
This is a wonderful website for mechanical engineers. You will find lots of online tests regarding all the topics of mechanical engineering. The level of the questions is comparatively high.
How to Find Test
Unlike the above websites, you have to sign up in this website to take the test. They only require filling in general information including your email ID. The entire process takes a couple of minutes.
Click on the free online practice test link, there you will see two search boxes.
Fill 'IES' in the first box and 'mechanical engineering online test' in the second box.
Now, you will see plenty of online tests, click on any of them and start the test.
Psychometric Tests
Psychometric Tests has various types of tests so as you can check your mind level properly. It offers tests such as psychometric test, aptitude test, verbal reasoning test, mechanical engineering test, numerical reasoning test, and many more. The main features of this website are the high level of question and access to the exact solution (provided at the end of the question).
You will find the online test on the home page. However, there is another section 'download practice test'. This section may be very beneficial for you. I would suggest that you spend a significant amount of time to take the entire series of tests provided on this website. It will certainly increase your level of knowledge if nothing else.
Criteriacorp
This is a professional site that offers quality based online tests. While only the trail tests are free in this website. I am including it because if you want to spend a few bucks for your career then you don't need to go anywhere else for online tests. The tests offered by Criteriacorp involve each and every topic of mechanical engineering. The questions in the test are very tricky. Your concept and basics must be good to solve these questions.
How to find the test
You need to sign up first to take the trial online test
Click on the test portfolio link provided on the left side.
Now, click on the WTMA link and take the trial test.
Okcupid
This website is a hub of online tests. Online tests regarding various fields are provided in this website. I found a small mechanical aptitude test containing ten questions in it. The questions are very easy and are only information based.
Search on google by typing "the mechanical aptitude test + okcupid". Click on the first result and take the test.
Conclusion
These are free mechanical aptitude test websites. Before taking an online test you should first prepare yourself to be at your best. Revisit the theory and formulas again and again. If you find yourself a little weak in certain topic then it's not a big deal. Practice the weak topics and prepare yourself for the competition.
Resources