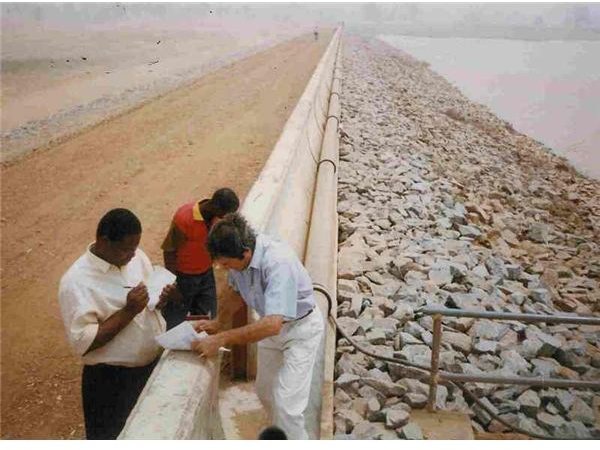 Dam Engineering
Dam engineering, as the name suggests, deals with everything related to design and construction of dams. Invention and construction of dams has been a boon to human civilization, providing the later with fresh water and power and protecting the same from natural disasters such as storms and floods. A specialized discipline and a part of geotechnical engineering, dam engineering provides technical information for planning, construction and maintenance of dams.
Image Credits: Dam Engineering at ashford engineering consultants (https://www.ashfordengineeringconsultants.com/aec/ImageWaterSuppyDam2.jpg )
Why Dam Engineering?
Constructing a dam is a complex task that requires sophisticated modern technology and technical expertise. Dams help in producing hydroelectric power and the reservoir created facilitates storing fresh water for use during water shortages or supplying it to dry lands. Constructing this massive infrastructure requires thoughtful planning, design, and construction, all of which dam engineering assists and makes possible.
A dam is not just a concrete structure but a coalition of several useful systems. Dam engineering deals with all the scientific aspects of designing and modeling of dam, hydropower plant, and other related structures that are part of the whole system. Various aspects such as stresses on natural and manmade environment, reservoir and foundation structure, effects of temperature and water on the concrete structure, and various types of concrete fractures are taken into consideration by dam engineering.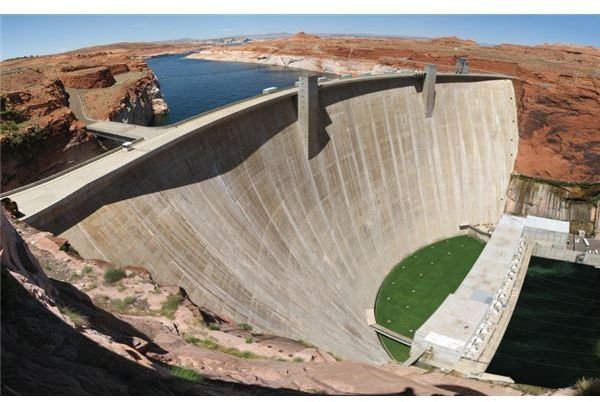 Image Credits : Glen Canyon Dam at media-2.web.britannica (https://media-2.web.britannica.com/eb-media/40/115040-050-CB956786.jpg)
Methods Involved
Dam engineering is used throughout the process of dam construction, i.e. from the evaluation of the dam site until the dam starts operating. Dam engineering assists in evaluating a proposed site for dam construction, taking into consideration the site's hydrologic balance and geotechnical conditions, along with the economic and environmental impact post construction, and operation of the dam. For this, various advanced computer programs are used for analyzing the water and soil samples from the site and investigating the subsurface conditions for potential fault existence and future leakages.
Some of the main activities of dam construction process involving usage of dam engineering are earth or rock fill, geotechnical and seismological studies of the site, safety monitoring, heightening, designing pumped-storage power plants, hydrological studies, and soil conservation and watershed management.
Moreover, structural and hydraulic design analysis in dam engineering involves evaluating the behavior of earth and rock fill under various loading conditions. Seismic analysis helps in evaluating the risk to dam from earthquakes related to ground movements. Material testing deals with using sophisticated materials to evaluate the soil, rocks and concrete material used in the construction process.
During the process, construction monitoring and instrumentation analysis deals with monitoring the construction process using sophisticated instrumentation systems and post construction performance. Inspection rehabilitation deals with inspecting stability and structural characteristics along with carrying out a maintenance process. Emergency warning plans are also created for areas that can be directly affected by any constructional breach, ensuring timely notification in case of an emergency.
References
PA Department of Environmental Protection