Best Portable Hydrographic Survey Systems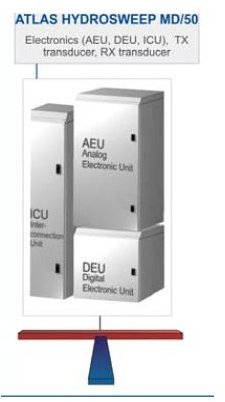 Gone are the days when hydrographic survey systems used to be bulky and too complex to operate. The modern technology has brought in portability and it has made hydrographic surveying as easy as it should be. Hydrography is all about oil, natural gas, shores, tides and maritime navigation. These activities consume a lot of resources and money but with the help of portable survey systems much of this can be saved. We are going to discuss the latest and most popular portable hydrographic survey systems.
Atlas Echosounder for Shallow and Medium Depth Water
Atlas Hydrosweep is a device for medium and shallow depths. Main features of this device are listed below.
Operates in shallow and medium depths ranging from 5m to 2500m.
Supports 960 soundings per ping and 4X multi ping operation.
Supports active beam steering that ensures accuracy even when the ship is moving vibrantly.
Offers sidescan, bacscatter, motion correction and water column recording features.
Gives reliable and fast results.
This device is based on latest technology and makes use of modern techniques like dynamic beam focusing and multi-ping ensonification. The device is expensive than its counterparts but considering its features, it is a product worth investing in with a long term perspective.
Valeport Midas Bathy Pack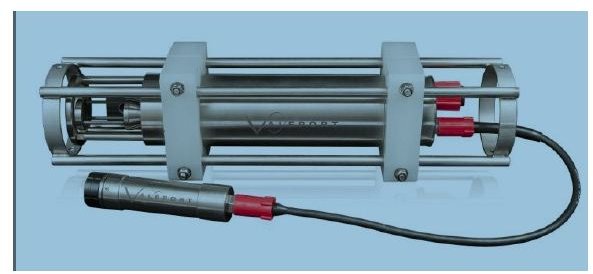 Valeport is one of the leading companies manufacturing portable hydrographic survey systems. MidasBathy Pack is a great product that makes use of latest technology and offers features like pressure sensors and great accuracy in measuring sound velocity and doing depth analysis. Pressure sensors provide durability and long term stability to the device. One huge advantage of this device is its digital sampling technique that does not require you to waste your time on on-field calibrations. It is perfectly suitable for medium depths ranging from 1375-1990 meters with a frequency of 0.02 meters. The device is equipped with Windows based software having quite simple GUI.
Ceeducer Pro for Shallow Water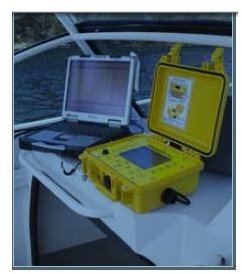 Ceeducer Pro is a portable but fully functional hydrographic surveying device. Main feature of the device are mentioned below.
Data logging with built in GPS
Dual channel echosounder
Rechargeable battery with long battery life
Simple to use and compatible with numerous external devices
It weighs only 3.7 Kgs and can handle temperatures varying from 0-50 Degree Celsius. It runs on a 10 Ah Ni-MH battery that makes it last long and even if you run out of battery you need not to worry because it is rechargeable. It works in shallow waters, so it is used mainly in the coastal regions. It has a resolution of 1cm with an accuracy of 1cm+0.1% of depth. In a nutshell, this device is a piece of fully functional hydrographic equipment that can assist in conducting shallow water surveys.
320 M Echosounder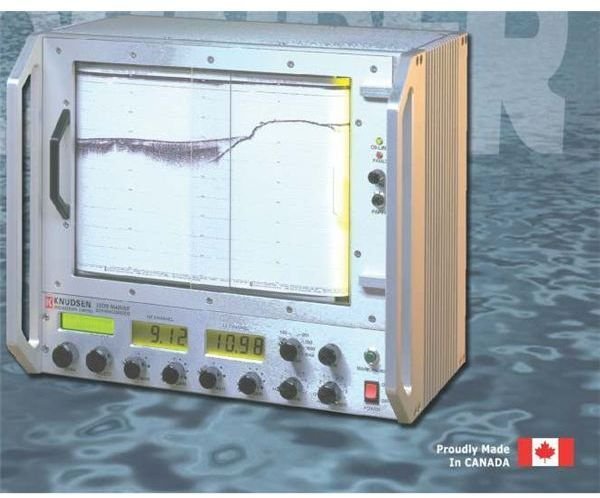 320 M echosounder is easy to use, install and maintain, unlike those electronic devices that require you to stick your eyes into the user manual and keep looking for the 'starting the device tips'. It is just like those old school electronic devices which require less 'rocket science' and more common sense, without compromising with reliability and accuracy. It is equipped with a USB 2.0 and Ethernet interface making it ready to use with modern communication devices. It phasing can be done both manually and automatically making it a flexible device to use. It also has built-in GPS drivers enabling you to connect any handheld GPS device with this equipment. The company offers free SounderSulte software with this device, which is compatible with the latest versions of almost every operating system. It has a simple GUI allowing people to see and understand the data recordings.
The above mentioned products are some of the most popular products in the market. If you need portable hydrographic survey systems, make sure you know your requirements and especially 'survey depths' so that you do not end up buying something you might not use.
References
Knuden, 320M Echosounder, URL
Images
All images remain property of the product developers