Information about the US Cement Industry Information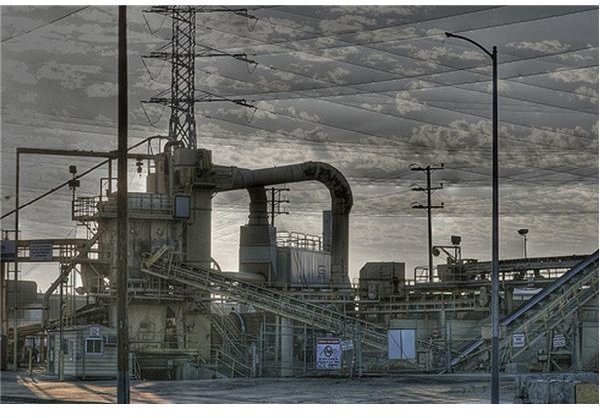 U.S. Cement Industry
The main states for production of cement are Texas, California, Florida, Pennsylvania, Michigan, and Alabama. Production in these five states accounts for slightly less than 50% of the cement produced in the U.S.
The top five cement companies in terms of volume produce 51.2% of the cement in the U.S. Over 80% of the cement capacity in the country is owned by foreign companies.
Annual cement shipments are worth over $10 billion per year. In terms of volume, the U.S. uses over 100 million metric tons of cement per year. With the economic downturn in recent years, the consumption level has been decreasing.
Approximately two-thirds of the cement usage in U.S. occurs in the summer months of May to October. To avoid fluctuation in production schedules, cement companies will typically overproduce in the winter months to account for the increased demand that they will experience in the summer.
Shipping costs can be expense for cement. Therefore, cement is usually purchased regionally. Over 95% of the cement in the United States is shipped to customers by truck. Although shipping costs can be expensive, it is necessary for the U.S. to import cement. The domestic production capacity is approximately 20 million tons short of demand, although this has been less in recent years. The five major countries for cement and clinker imports are China, Canada, Columbia, Mexico, and the Republic of Korea. Some U.S. produced cement is export – almost 100% to Canada.
Cement companies operating in the United States are expected to increase their local capacity to match domestic demand. It is expected that by 2012, new capacity of 25 million metric tons will be available.
In terms of employment, the cement industry has been looking for efficiency gains that can be made through automation and the closure of outdated plants. As a result, over the past two decades, employment levels have decreased dramatically. Ten to sixteen thousand workers are currently employed in the cement industry.
One way that the industry has been able to make efficiency gains has been with investments in the use of dry process manufacturing. Approximately, 85% of all cement produced in the U.S. is now made using this process which is less energy-intensive than the wet process of manufacture.
One area that the U.S cement industry will have to deal with going forward is carbon dioxide emissions and regulation requirements. Cement plants are already looking to install more fuel-efficient kiln technology and to use a higher amount of waste material as fuel in the kilns.
In summary, the cement industry in the United States is a mature industry. However, there are efficiency and regulatory developments that are making now and interesting time to be a part of cement production. Engineers in the industry definitely have their work cut out for them.
U.S. Cement Plants